Archive for February, 2009
26 February 2009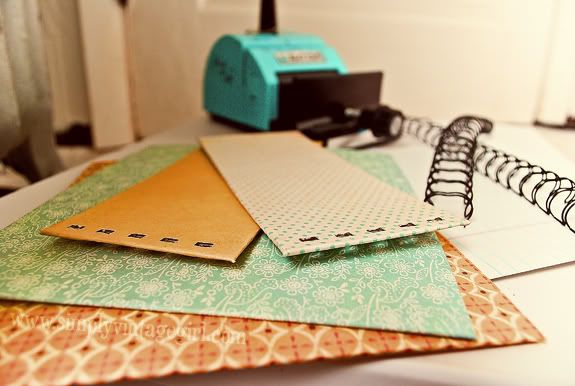 I made a couple notebooks for the Christians at the Crossroads conference the day before we left, which was quite an endeavor for such a busy day. Thankfully I was able to get them finished in time.
The covers are decoupaged (for extra beauty) chipboard with scrapbook paper. The lined pages are cut from one of those great back-to-school 5¢ notebook deals. The smaller one is actually made from the scraps of the pages in the larger book.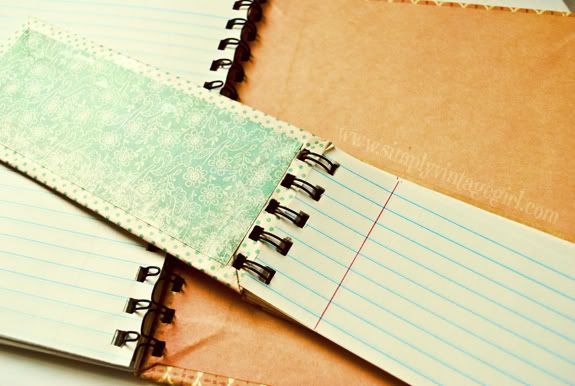 The handy little Zutter Bind-It-All machine punches the holes and securely crimps the binding to keep the notebook together. These are the first two notebooks that I have made with the Zutter, and I'm sure there will be many more to come. It is a very easy tool to use, and makes one feel quite productive!
18 February 2009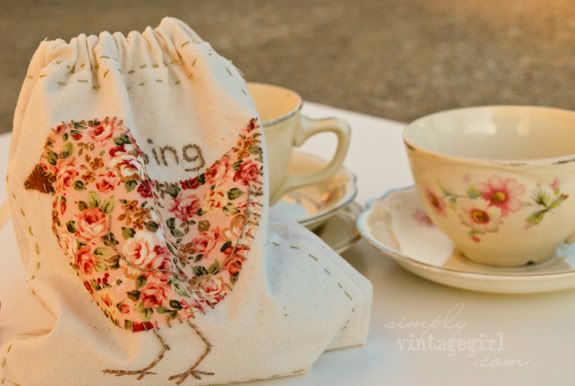 These were in the background of a photo shoot I did for the Girlhood Home Companion (a beautiful magazine for daughters, mothers, and grandmothers).
Momma made the made the little birdie pouch. It is themed off of a pouch my sister, Breezy, made several years back. The simple whimsy of it is darling.
The tea cups have been around for a long while. I don't remember a time when we did not have them. We still use them as we always have – for muffins and milk. They are old, chipped, and cracked, but just as lovely as they ever were.
10 February 2009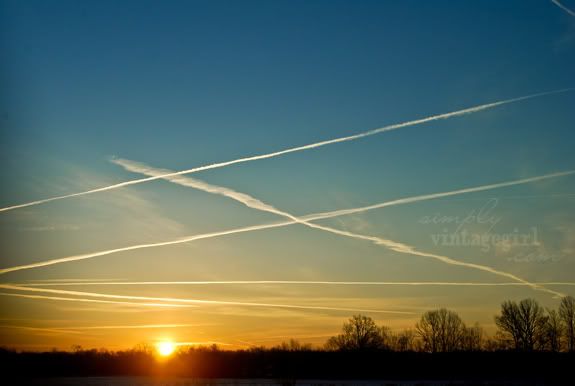 The beautiful sunrise on the ride down.
We have been away on a bit of a holiday! Last Thursday we traveled down to Columbus, Georgia for a conference with the speakers being the Botkin family. The session topics ranged from home life and siblings to economy and courtship (you can see what the schedule looked like here). It was a wonderfully convicting, encouraging, and inspiring weekend filled with meeting many like-minded believers.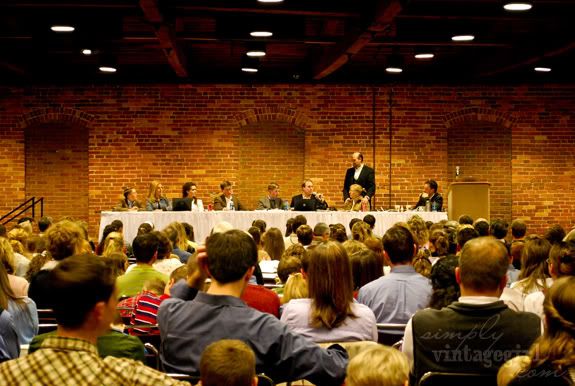 On stage (left to right): Noah, Anna Sofia, Elizabeth, Ben, Lucas, David, Mr. & Mrs. Botkin, and Isaac Botkin.
Here are a few photos and notes from the conference.
5 February 2009
. . . he looked out the window . . .
. . . and decided to take a rest.